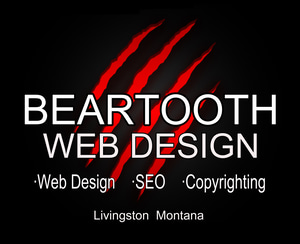 Website Maintenance Services & Ongoing Support for Websites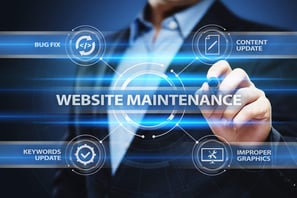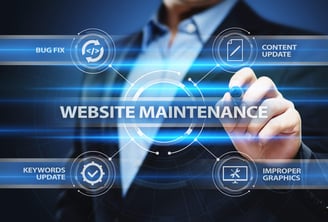 Beartooth Web Design Offers You Full-Service Website Management
Do you want a dedicated design team at your fingertips? When ideas and plans come into focus for you, we'll be an email away ready to quickly update your site so you can keep working in your genius zone rather than stopping to tinker with technology! Retainer hours can be used for design, SEO, and copywriting services.
RETAINER PACKAGE/MAINTENANCE AGREEMENT - starts at $2995 per year or $325 per month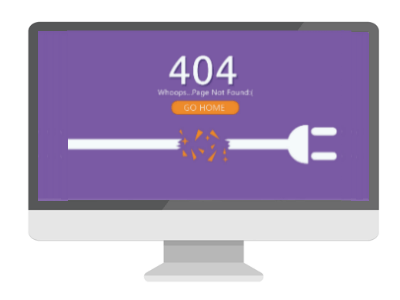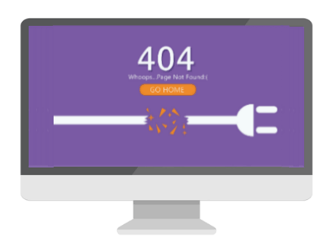 The only thing worse than this on a Friday evening…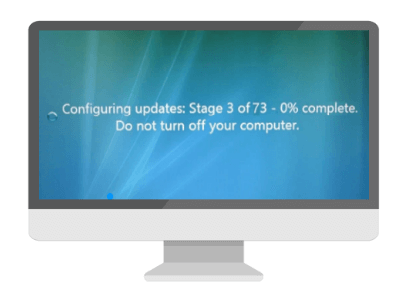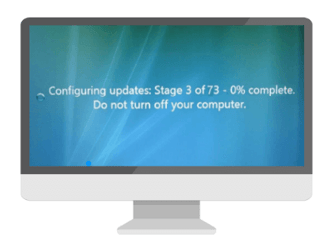 …is this on a Monday morning
How Can Website Maintenance Benefit Your Business?
Keep your content updated.
Keeping your website updated with fresh content will help boost your website traffic, sales and leads and encourage users to stay longer on your website. Fresh content is such a critical part to getting found online that Google filed a patent named Document Scoring Based on Document Content Update, that scores the freshness of your content.
Hassle free service.
Simply call or email us when there is an issue with your website, or an update is needed and let us handle the rest. We will get back to you when the issue is resolved or your update is completed, including text and image changes to existing pages, adding videos, plugin updates, browser update and more.
Save valuable time.
If there are any issues with your website, save time by simply contacting us via phone or email and we will take care of everything. No need to experience long wait times or waiting for a tech support at a hosting company, we handle everything for you, keep you updated on the progress and let you know when the issue is fixed.
Priority scheduling
When you purchase an ongoing maintenance agreement you will receive priority placement in our service queue for any updates and changes needed to your website. With expedited service you will move to the front of the line and benefit from faster turnaround times, on any updates or issues that you may need.
Google Analytics setup & integration.
Keep track of your website visitors and your conversion rates by getting website statistics and data in order to improve sales. We will setup and install Google Analytics onto your website, including setting up goals tracking to track your conversion rate. We can even create custom reports on your website statistics to be sent to you via email each month.
Advanced security & website protection.
More and more small businesses are experiencing cyber-attacks, this leads to website downtime, stress and a loss of business when customers and prospects cannot access your website. Beartooth Web Design takes the necessary steps to protect your website. If your website is compromised, we will take the necessary steps to restore it at no additional cost to you.
Cross Browser Testing & Updates.
Web browsers such as Edge, Firefox, Chrome, Safari and Opera are constantly trying to find ways to provide speed and security to web users. As a result, new updates are constantly being made to web browsers, which may affect how your website looks on one web browser over another. We will update your website so it remains compatible across all browsers to ensure that it is always performing at its optimal best and the user experience is the same across all web browsers.
Beartooth Web Design Offers You Full-Service Website Management
Get a dedicated, U.S.-based expert to handle all your website management needs
Save Time
We understand your need to keep up with changes in your market. Making changes to your website is easy by reaching out to your dedicated account manager.
Stop losing COUNTLESS hours figuring out tedious website problems or dealing with your website's plugins and backups!
Save Money
Dedicated IT professionals are expensive. An unreliable website costs you countless customers. Putting off website maintenance will cost you more in the end!
Your dedicated account manager manages your website to keep it fast and reliable at ALL times!
Peace of Mind
Benefit from having a professional you can count on at your fingertips. Your dedicated account manager intimately learns your unique needs and gets the job done right the first time. Focus on your most PRESSING business issues without worrying about your website!
Are you ready to save time, save money, and enjoy peace of mind?
If so, Beartooth Web Design would love to be your full-service website management provider. We will be dedicated and get to know you and your business. Whenever you have a question or need to make a change, you'll be able to count on us to professionally to take care of you.
Save yourself countless hours of dealing with your website, thousands of dollars in costs and lost business, and enjoy the peace of mind that comes from knowing your website is reliable and secure. It's time for you to have Beartooth Web Design to manage your website while you focus on your business.
Get in touch with us today to get started with your website maintenance!