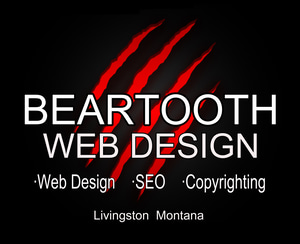 I'm not sure what package I need. Can you help me decide?
Sure thing! Get in touch and we can hop on a phone call to talk it through.
What's Squarespace?
Squarespace is a hosted website platform (similar to —but better than!— Wix, Weebly, LiveEdit etc). It's user-friendly and doesn't require much on-going upkeep.
I'm worried about losing my Search Engine rankings with a redesign. How do we prevent that?
Great question! We start by doing research to determine what's already working for you and why, then be sure to keep or improve those pages and keywords. We'll also be sure to redirect any old non-relevant page urls so your links all stay intact. If this is a concern of yours, and your website is currently larger than 10 pages or has a blog, a custom quoted website project is the way to go. I've got you covered!.
Will I be able to add new pages, text and change photos myself?
Absolutely! That's one of the things I love best about the Squarespace platform. I'll be happy to show you how to do all this.
What kind of support is available after this project?
Web design packages comes with 1-2 weeks of email support post-launch. This period of time is intended to fine-tune anything on the live site based on feedback from your clients as they actually start to use the new site. After that support window closes, I offer pre-paid hourly support packages as well as annual maintenance agreements.
What ongoing costs will I have to maintain my new website?
You will need to pay for your Squarespace subscription (Business Plan), which is $18-26/mo depending on if you decide to pay monthly or annually. There are 2 tiers of e-commerce sites offered and are $$26-$30/mo and $40-$46/mo, we can go over which one is the best fit for you.
That subscription covers website hosting, the editing interface and tech support. You'll also need to have a custom domain (ie. www.yourwebsite.com). This is typically around $12/year depending on your actual domain and your domain can be hosted at any number of domain hosting companies (ie. Godaddy, Hover, namecheap etc). We do recommend having your domain hosting on Cloudflare. That's it for the website directly!
Will you maintain my website after launch?
Your business is as fluid and changing as you are. Many of my clients have me focus on maintaining their site while they do what they do best: run their business. The maintenance package is $75/month. Please contact us and we can go over the full details of the maintenance package.
How does your production calendar work?
We schedule client projects on a first come-first serve basis. We are typically booked out two months in advance. When you sign on as a client, your contract will contain a project timeline. We ask that you mark your project dates in your calendar so that you can be available for design reviews and prompt feedback. Every project is built with a little wiggle room in the timeline (because we understand...life happens), but if you need to make adjustments to your timeline beyond two weeks, we will remove your project from our production calendar. Your project can certainly be added back into our production pipeline per our availability. This system ensures that each project gets the attention and energy it deserves.
What do I need to have ready before we start?
Nothing. Within 24 hours of hiring us you'll receive a digital Welcome Kit that will include simple instructions for how to get started on your project prep-work.
How does your design process work?
Most people feel really scattered when it comes to design. They'll tell us, "I don't know what I like," or "I like this style and that style!" We totally understand. That's why we take the time to examine your homework closely. We'll look for themes in your style preferences that you're perhaps unaware of. We'll take into consideration your personality, industry, and most importantly your what your customers need to see so they can feel instantly connected with and excited about your brand.
Since design possibilities are as infinite as stars in the sky, we'll present three preliminary design concepts that we feel authentically express your brand from three unique angles. One will resonate strongest (one always does). It may be perfect as is or it may point us in the right direction...in which case, we'll begin the revision process to sculpt it to perfection. Our brand process includes three sets of design revisions. If you require more revisions, we'll be happy to oblige at our regular hourly rate ($100 /hour).
Do you offer maintenance contracts?
Yes. Once your project is complete, you may want to keep us on speed dial for ongoing mini-projects. Our retainer package includes eight hours of time that can be used for a variety of marketing purposes including: website updates, print design, small copywriting projects, and mini business consultations. Retainer projects must be scheduled two weeks in advance. Hiring us on retainer is a great way to check small marketing projects off your list with ease and efficiency.
How do payments work?
We require a 50% down payment. This secures your spot on our production calendar. Your second payment (25%) is due the week of production. And your final payment (25%) is due the week of completion. You may pay by credit card or PayPal.
What if my website was built with Squarespace Developer Mode?
Unfortunately, we do not support any websites built with Squarespace Developer mode. If you need help with yours, we recommend checking out specialists.squarespace.com
Phone Consultation - On Boarding"?
We'll conduct a 15-minute phone consultation to make sure we're a good fit for working together and go over any questions you may have. If you're ready to move forward working together I'll send you a Contract + Invoice. When both are completed I'll lock in your start date.
Keyword Questionnaire - On Boarding
You'll receive a form asking you to rank the top ten keywords for your industry in order of importance. You'll also have the opportunity to list the areas you service.
Research - Phase 1
we'll research both your competitors as well as keywords and phrases for your industry to select appropriate, relevant search terms that will attract your ideal clients. We'll then cross-reference your list against mine and together we'll come up with your top keywords for a page one Google ranking.
Optimize - Phase 2
Next, we'll fully optimize your site to get you the results you're looking for. As an SEO expert I know how to position your website for a top Google ranking. I'll code your website with the best technical SEO practices on the market to include strategic keyword placement, proper headings, meta tags, page descriptions, proper file sizing, alt-text, etc.
Index - Phase 3
We'll verify your website with Google Search Console and submit a sitemap of your website. A sitemap is the URL structure of your site (think of it as a roadmap for search engines). Verifying your site and submitting your sitemap is essential in having search engines crawl and index your website so your content can be ranked within the search results.
Backlinks - Phase 4
We'll obtain "back links" for your website from other related sites and directories in order to generate link popularity and traffic. We'll list your business information across prominent local directories including Google Search, Google Maps, Facebook, Yelp, Bing, Foursquare, Factual, Hotfrog, Us-Info, ShowMeLocal, and Navmii ensuring your info is accurate and complete across the world wide web. I'll also remove any duplicate listings your business may have which would otherwise result in serious penalties from search engines.
Maintain (Optional) - Google Ranking
Once we get you ranked we need to keep you there. Monthly maintenance includes monitoring your site and ensuring any errors from algorithm changes are addressed immediately. If an error appears we promptly address it and submit tickets to Bing and Google to rescan and confirm the site error was removed.
What is "copywriting"?
"Copywriting" refers to the writing of any text that is used for marketing or advertising. Your website copy (or the text on your site) sells your product or service, increases brand awareness, and ultimately persuades prospects to take action.
There are specific points I would like made on my website. Can I speak with your copywriter about them?
Of course! Our expert copywriter is available by email or phone. You can schedule an appointment or send an email after checkout.
Can I purchase Beartooth Web Design copywriting services without a Website Design Package?
Not at this time. Our Expert Copywriting Package is only available as an add-on to Website Design Packages. You can view all of our Website Design Package options here.