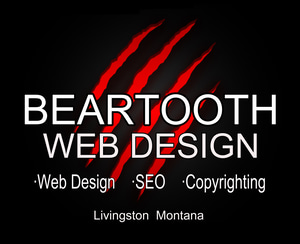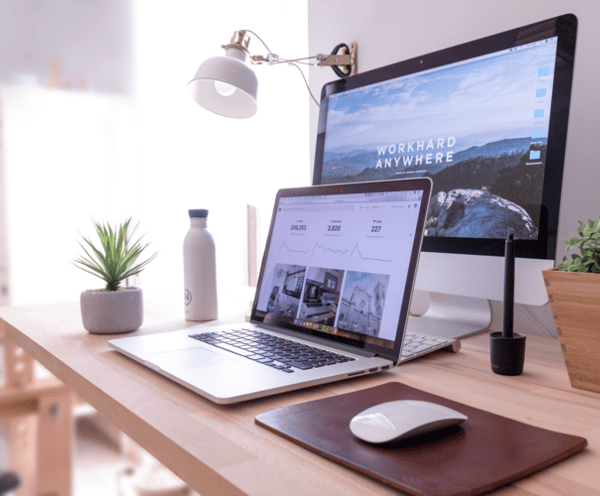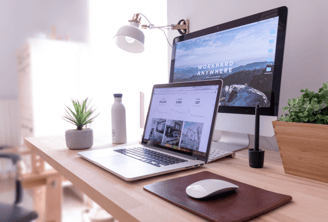 We build websites so you don't have to.
Strategy. We'll start with a strategy session to talk about your business and your vision for it and your website. During this session we will determine the goals for your websites function and styling plus map out your websites pages and discuss content development and image curation.
Build. Next, I'll use your provided branding, content, and images to create a website you'll be proud to share. This is a three-week process for The New Business Package, a four-week process for the The Small Business Package and a six-week process for The Professional Package. During the website build, we'll be in touch frequently through emails and have at least 2-3 scheduled calls depending on the package that is selected.
Support. When your site is complete, I'll teach you how to do basic updates to your website yourself. Depending on your package selection, you will also receive at least two weeks of included email support after your site launches.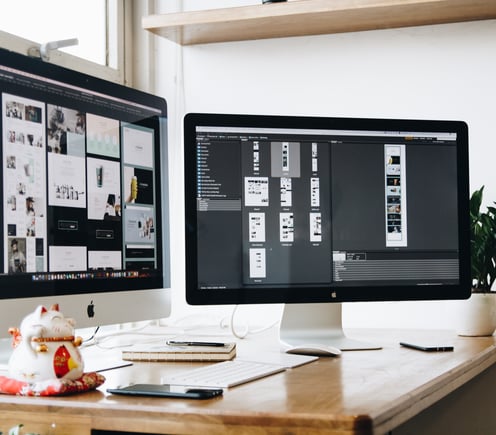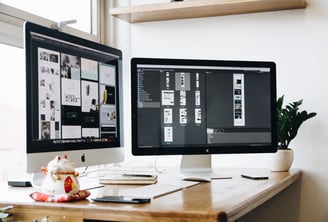 This is the perfect package to get your new business online and noticed! You will get up to 6 thoughtfully designed website pages to get your new business on the internet. You will supply your logo, images, color palette, and copyrighting. This is an affordable solution for people who are just starting out with a new business and need a website and want to keep things simple yet professional.
INCLUDES:
• Up to 6 pages - typical pages include Home, About, Services, Portfolio, Blog, Contact and Legal pages such as your businesses Privacy Policy or Terms and Conditions, using your provided content.
• Mobile responsive design included.
• 1 customized contact form designed specifically for your business needs.
• Connecting your businesses social media accounts such as Facebook, Twitter or Instagram.
• On-site SEO best practices so that your business ranks higher and is found easier in searches.
• Domain mapping (requires access to your domain registrar such as GoDaddy, Namecheap or Cloudflare).
• Detailed built-in website analytics.
• Up to 2 design revisions included with package.
• We provide up to 2 weeks of post-launch support via email.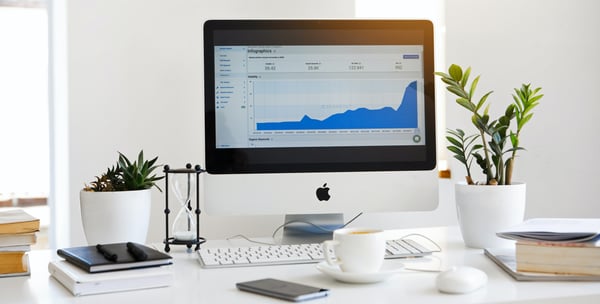 The Small Business Package
Now that your new business is growing, you will also need to have your website grow with it as well. This is the perfect package for your growing business and is also most popular package we deliver to our clients. You will get up to 10 thoughtfully designed website pages to get your growing business more noticed on the internet. As with all of our packages, you will supply your logo, images, color palette, and copyrighting for your website.
INCLUDES:
Everything in The New Business Package, plus:
• Website with up to 10 pages, including a blog with up to 5 posts.
• Up to 3 customized contact forms.
• SEO keyword research.
• SEO keyword mapping.
• 1 hour phone, email or in person content editing session depending on your location.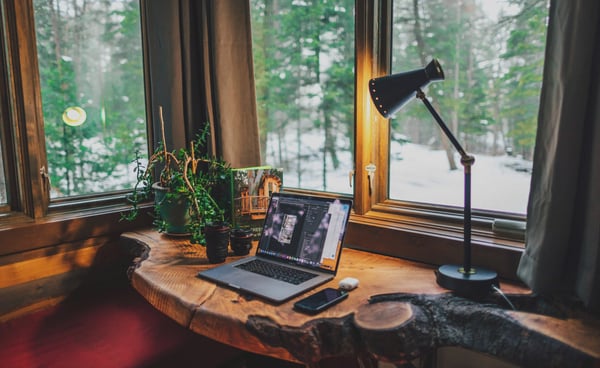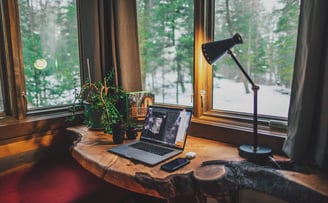 The Professional Package is perfect for mid to larger sized businesses that have outgrown their existing website and need to get more information or products to your clients. We will go over your existing website to see where improvements can be made and incorporate that into your website build, plus we will add in new pages and content as needed. As with all our packages, you will supply your logo, images, color palette, and copyrighting for your website. If you need assistance with copyrighting just ask us about our copyrighting service add-on.
INCLUDES:
Everything in The Small Business Package, plus:
• Website with up to 15 pages, including a blog with up to 8 posts.
• Up to 5 customized contact forms.
• SEO keyword research.
• SEO keyword mapping.
• 1 hour interview by phone or email with us to go over content development.
• 1 hour content editing session post build, either in person or by phone depending on your location.
Each project is customized to include the exact tools and professional marketing services our clients need—to attract more visitors and convert them into customers.
ADDITIONAL PAGES - $150 per page. Need more pages? No problem. We can add as many additional custom-designed pages as your professional website needs—to take your business to the next level.
PROFESSIONAL COPYWRITING - starts at $1500
Copy matters more than design. Why? Because Google crawls the words on your site, not your images. Because the right message can lead, inspire, and form a deep connection very quickly. Because too much of the wrong copy can confuse people. Copy is something many people think they can DIY (when they don't realize the significance of it) and can end up wasting time and money. If you want your site to truly perform, then we recommend giving it the copy it needs to step up to the job.
SEO UPGRADE - This is part of the copywriting package
We'll go beyond the basics to make sure your site is configured optimally and submit your site map to Google and Bing for immediate indexing. We'll also include 301 redirects if necessary.
ONLINE STORE SET UP - starts at $650 We'll set up your store and upload your first 10 products, completely optimized for SEO and social sharing. We'll also teach you how to use your e-commerce tools. If you'd like us to add additional products, we'd be happy to at our hourly rate.
3rd PARTY INTEGRATIONS - starts at $250
Need specialty tools integrated into your professional website design? We can add the right marketing, sales, and business management functionality to help your business grow! Gift card purchasing, recurring membership payments, class scheduling, ticket/event purchasing, appointment setting, live chat, property management, subscriber opt-in quizzes, etc. We'll help you select the right tools for your sales goals and handle the heavy lifting—to create a seamless user experience for your customers.
RETAINER PACKAGE/MAINTENANCE AGREEMENT - starts at $2995 per year or $325 per month
Want a dedicated design team at your fingertips? When ideas and plans come into focus for you, we'll be an email away ready to quickly update your site so you can keep working in your genius zone rather than stop to tinker with technology! Retainer hours can be used for design, SEO, and copywriting services.
Contact us and tell us about your project. We will discuss via email or phone, whichever you prefer, I'll provide you a custom quote based on your needs. We'll talk about timeline and availability and once we're on the same page and ready to move forward…



We will send you a contract, invoice & questionnaire to complete. 50% of your total is due upfront to schedule your project and perform the service. The remaining balance is due upon project completion before the website goes live. The contract, invoice and questionnaire can all be completed online electronically and only takes a few minutes to complete.



Then, your project is officially scheduled! Now it's time to start gathering and organizing content. We will give you instructions on how to upload your content for the site. You'll need to fill out this questionnaire thoroughly and provide text/storytelling content as well as high-quality images. I'm available by email anytime you have questions.



Once your project start date arrives, we will begin SEO research for the first couple days and then move into the site design phase. During this time, you'll need to be available and responsive to emails I send your way with any questions or info needed to ensure the project runs smoothly, efficiently and most importantly, on time.



Once we finish your website, we will send over a password-protected link so you can see your new site for the first time!



Now we enter the revisions phase. You will receive two rounds of revisions included in your chosen website design package.



Once all revisions are completed, we will invoice you the remaining balance that is due for your website.



Lastly, we will setup your annual subscription, link your social media accounts and finally we will link your custom domain, then when everything is completed, we will transfer site ownership to you.
* Every business is different. We'll take an inventory of your sales goals and marketing challenges and customize the right project plan for you.
Custom packages are available, please inquire for pricing and details.